Discover Your New Contact Lenses
When you want to switch up your look from your glasses, contact lenses are an excellent alternative that offers the same vision correction you've become accustomed to. If issues like dry eye and keratoconus have prevented you from wearing contacts in the past, we can help!
We offer comprehensive contact lens exams and fitting services along with specialty lenses to address your unique visual needs.
Contact us to schedule your next contact lens exam today and find the lenses that work for you.
Book Appointment
Your Contact Lens Fitting Process
Before prescribing your contact lenses, we perform a contact lens fitting. During the fitting, we perform various measurements to find the right lens type for you. We also provide a thorough lesson on inserting, removing, and caring for your contacts.
We aim to help you feel fully equipped and comfortable with your new contacts so you can enjoy comfortable, clear vision.
How Contact Lenses Benefit Your Vision
Contact lenses help correct refractive errors such as myopia (nearsightedness), hyperopia (farsightedness), presbyopia, and astigmatism.
Different specialty contacts can also help manage eye conditions like dry eye and keratoconus, allowing you to wear contact lenses comfortably. During your exam, we can review your lifestyle and preferences to determine what lenses are the best fit. Our team also uses optical coherence tomography (OCT) to ensure we get accurate measurements of your eyes.
The Different Types of Contact Lenses
Contact lenses fall under 2 main categories, soft contact lenses and rigid gas-permeable (RGP). Under these main categories are specialty options that we use to correct various vision problems and eye issues.
Scleral Contact Lenses
Scleral lenses are RGP lenses that sit on the sclera (white of your eyes), unlike traditional contacts that rest directly on your cornea.
Scleral contacts can be an excellent option for patients who have trouble wearing contacts due to eye conditions such as dry eye and keratoconus. These lenses vault over the cornea and allow for more space, providing extra breathability and comfort by creating a fluid reservoir between the lens and the eye to keep your eyes hydrated.
Multifocal Contact Lenses
Multifocal contact lenses merge multiple prescriptions to help correct vision issues such as presbyopia, hyperopia, and myopia. A bifocal lens features 2 different prescriptions in the same lens, a common solution for patients with blurry near and far vision.
With multiple prescriptions in a single lens, you can comfortably cycle through activities such as reading or driving without switching your contacts.
Hybrid Contact Lenses
Hybrid lenses feature an RGP center with softer edges made of hydrogel or silicone hydrogel materials. Hybrid lenses combine the comfort of soft contacts and the crisp vision of RGP lenses.
Hybrid lenses are also a good option for physical activity as they are larger with thin edges, making them less likely to fall out. New-generation hybrid lenses can also be a good option for patients with keratoconus.
Our Brands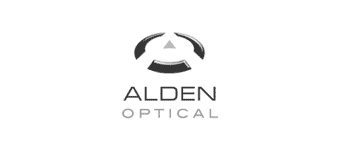 Alden Optical
At Alden Optical, our custom and specialty contact lenses are more than made to order. They're made to measure up to the incredibly high standards of the world's most demanding contact lens specialists.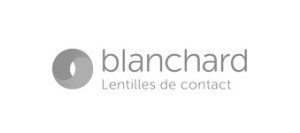 Blanchard
Supplying Optometrists with quality contact lenses since 1986. A refreshing change from other name brand manufactures, Blanchard prides itself on their crisp vision and unique soft and custom made lenses in a variety of specialty designs.
Optik K&R
Since its founding in 1991, Canadian manufacturer Optik K&R is committed to providing high-quality contact lenses created with innovative techniques and materials. Their goal is to improve the way their clients see the world, and they do just that with their cutting-edge lenses.
Schedule Your Contact Lens Exam & Fitting Today
We want you to see the world clearly, and our contact lens services can help you do just that. Whether you need new lenses or want to update your prescription, we have you covered.
Don't let issues like dry eye or keratoconus prevent you from wearing contacts—schedule your appointment today.
Book Appointment
Come Visit Us
You can find us on the corner of Danforth Ave and Pape Ave, right across the street from the Circle K.
Our Address
658 Danforth Ave, Suite 204

Toronto

,

ON

M4J 1L1
Hours of Operation
Monday

:

11:00 AM

–

7:00 PM

Tuesday

:

10:00 AM

–

5:00 PM

Wednesday

:

Closed

Thursday

:

10:00 AM

–

5:00 PM

Friday

:

9:00 AM

–

4:00 PM

Saturday

:

10:00 AM

–

3:00 PM

Sunday

:

Closed
Book Appointment
Our Contact Lens Brands
Along with our comprehensive contact lens exams and fittings, we offer a variety of brands and online ordering services to help you find the perfect new lenses for your unique visual needs.